Vicky Siah
Art can be exuberant, wild, quiet: the way we express ourselves through the media belies our deepest loves, desires and fears. In this sense, the fine arts are an escape from the monotony of everyday life, allowing us to come together and examine the world as we experience it.
In the midst of a global pandemic, self-expression – art – becomes necessary for the well-being of students. Yet art classes depend on equipment, supplies, and synchronous instruction, all of which are part of in-person instruction. These demands became obstacles to overcome in the move to distance learning, and to preserve the normality of arts education, visual arts teachers in the Beaverton School District have strived to adapt their classes to the models. in-line and hybrids. The efforts and sacrifices they made to ensure student success defined education during COVID-19 and injected positivity during times of turmoil.
In Sunset, art teacher Aubrey Park assembled art kits and handed them out to students in her classes. These kits included basic and specialized art materials (such as Micron pens, colored pencils, paint, paintbrushes, sketchbook) for students in full distance learning (CDL). Ceramics courses throughout the district provided clay and clay supplies. Recognizing that students could not access traditional devices, teachers considered household alternatives. Throughout Maureen Merritt's ceramics sessions, Westview CDL students used wire and fishing line in place of clay cutters; spoons replaced tools with loops and ribbons. Merritt held daily Zoom meetings to teach students skills, guide their work, and provide constructive feedback.
They also established traditions to bridge the gap that comes with online learning: Tamara Ottum of Mountainside High School has made slideshows of student projects to cultivate a spirit of unity. "The work would be anonymous and each student was invited to enter an assessment in the chat. We would have "cascades" of compliments. It helped build community, celebrated work in an online format and was by far the best part of my year, "Ottum writes.
Outside of regular class times, these teachers have found other ways to encourage student achievement. Park and Ottum recorded video tutorials covering the projects and technical instructions. At Westview, Merritt devoted his after-school hours to parent-student recordings, opened his classroom for student working time, and stayed until the end of the afternoon baking the pieces in students' ceramics.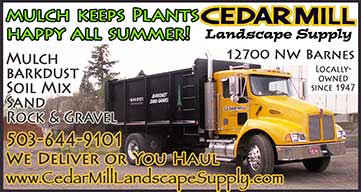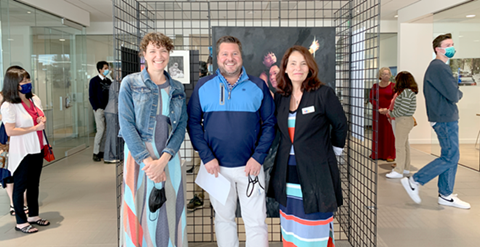 Such changes have helped BSD art students explore their creativity in an unprecedented year. By the end of each term, they had produced works of art ranging from teapots and rattles to paintings and sculptures.
When they chat with Park, Ottum and Merritt, their passion for the fine arts is evident. "Art is about human expression and what it means to be a person," says Merritt. "'Who are you?' is a difficult question to answer, but through art we can find each other. Although homework and artistic styles vary, self-discovery is a common theme in BSD high school art classes. For Merritt , art is a lens for interpreting one's surroundings – her personal work combines lithography, photography, painting and ceramics – and giving students the freedom to explore is key. "Each piece is a reflection of the person who does it, "she notes," and if they like what they do, you can see it in their art. "
Park's classes also focus on creative freedom and she sees art as "a tool for young people to express themselves on what matters to them." Through teaching, she seeks to magnify the voices and individuality of the students.
The level of attention Beaverton art teachers put into their work doesn't go unnoticed – many students say their classes with Park, Ottum and Merritt were "the best they've ever had." These teachers are leaving a lasting impact on their students' experiences in high school, and for the BSD class of 2021, their kindness lives on in the memory of graduates as they embark on their post-secondary projects.
Each academic year ends with the annual Herzog-Meier Art Scholarship Exhibition, which is the final milestone for BSD graduates of the art department. Here, BSD teachers are working with Beaverton partners to showcase student art to the community, and in 2020-2021, the art exhibition has once again taken place in person. "The creativity and innovation used in the artistic process and demonstrated by our Beaverton students will continue to be appreciated by employers like us," noted Tom Herzog of Herzog-Meier Auto Center, and this year residents of Beaverton celebrated the resilience of the BSD arts departments. Examining the Herzog-Meier Student Art Gallery, families, teachers and other community members came together to appreciate a beauty that has grown despite a global crisis.
Whatever the challenges of the coming year, the Beaverton School District is very fortunate to have excellent teachers to educate the next generation of arts-oriented individuals. These teachers did the near-impossible: they changed the trajectory of an uncertain year, bringing a beacon of light into the lives of their students.